Robust Housed Incremental & Absolute Encoders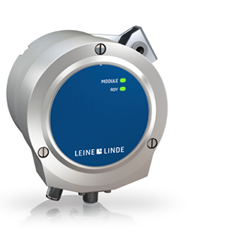 900 PREMIUM
With the Premium 900 series we take the starting point in our experience for heavy duty applications, and rise to a new level when it comes to functionality.
Machines are becoming more and more advanced in classic industrial applications. More complex motions need to be monitored in order to achieve full process control. To meet this increasing demand the 900 series is based on absolute scanning which enables position feedback with high resolution.
With rising demands on machine efficiency the reliability of each component is critical. The 900 series therefore offers increased performance when it comes to enduring conditions like high temperatures and moisture or vibration and shock.
The encoder series is available with different communication interfaces such as EnDat, SSI, PROFIBUS and DRIVE-CLiQ. It is also possible to have a combination encoder with a separate incremental output. All to achieve a reliable motion feedback at all times.
| | |
| --- | --- |
| Diameter | 100 mm |
| Vibration | 200 m/s2 |
| Shock | 1500 m/s2 |
| Shaft load radial | 400 N |
| Shaft load axial | 125 N |
| Encapsulation level | IP67 |
| Temperature | -20 .. +85 ºC |
http://www.leinelinde.com/Products/Productfinder/