Suppliers
Mclennan Servo Supplies is proud to be acting distributor and/or supplier for some of the worlds leading manufacturers of motion control products.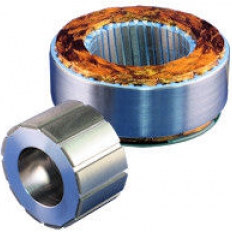 Mclennan's close relationship with the Allied Motion group spans more than 30 years with many thousands of successful small & precision brushed and brushless motor applications for Premotec B.V. of the Netherlands – now one of four Allied Motion engineering/production companies or Technology Units. Allied Motion's Emoteq & COPI Technology Units products include frameless and housed torque motors up to 2000Nm, Quantum NEMA frame servo motors, X-Drive digital servo amplifiers, and ultra high resolution incremental encoders.
Allied Motions wide range of products are supplied in the UK by Mclennan Servo Supplies. Contact Mclennan for competitive pricing on Allied Motion products.