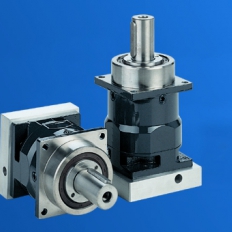 HP High Precision Planetary Gearhead
High Precision Gearhead
The HP series planetary gearheads are designed to meet the demanding requirements of high performance servo systems and provide a combination of high torque and low backlash necessary for high speed positioning. This is achieved by a commitment to manufacturing efficiency combined with optimum design that maintains high reliability & quality.
The units are suitable for use with a wide range of stepper, dc servo or brushless servo motors using a comprehensive range of standard motor mounting flanges and an Easyfit shaft clamp design.
HP gearheads are the ideal choice in industrial automation, robotics, machine tool, laser cutting, test and & measurement machinery as well as scientific apparatus.